Sometimes, developing successful PPC campaigns is considered a daunting task that requires one to have incredible skills and master the use of different tools to get the job done. Besides, everybody always wants their ad campaigns to rank on the first page of the search engine. However, this is only possible if you attain a competitive keyword difficulty of 61%.
Even though creating highly performing PPC campaigns is a complicated task and time-consuming, there is some great news to smile about. There are lots of keyword research tools that have been released in the market that you can use and reduce the time you need to take creating campaigns that rank on the first page of Google.
If you are dealing with anything closer to PPC, you need to get closer and have a clear glimpse of this discussion. This content piece incorporates some of the great PPC management tools available in the market that will save much of your time and efforts. You won't feel like you are working on your campaigns manually since you will have something to assist get the job done with lots of ease. Let's get started!
1. PPC Signal
PPC Signal has the power to uncover detailed data from your campaigns by shedding light on the areas that need improvement. The tool highlights the areas and the actions that need to be taken to help you improve your campaigns and get better results. You can also identify the constantly changing nature of the industry since what works today might not work tomorrow.
You can also utilize the tool in optimizing, maximizing and, minimizing your campaigns depending on the nature of your target market. The tool identifies and classifies changes in a specific category to make it easier for you to address the areas with lots of significance in your campaigns.
PPC Signal makes it easier to sift through the areas that need proper changes to make your targeting more effective. Remember that specific keywords within your campaigns are considered noisy and do not require any action to be taken.
2. Ahrefs
Ahrefs is one of the best keyword research tools with a great crawler that gives you the added advantage of ranking your campaigns on the first page of Google. However, this tool is popularly known for SEO purposes, although it has multiple PPC functionality. It has the potential to research more about the competitor's ad, and identify the keywords they use to rank to help you get the way forward.
In addition, it has a comprehensive database for keywords, which makes it the best option when it comes to keyword research. Apart from finding the most appropriate keywords, it helps you arrange them depending on their prices, difficulty, and volume. When you combine all these features, you will realize that Ahrefs enables you to do your own campaigns and also monitor what other people are doing to rank their campaigns.
3. Google Trends
Even though Google Trends is a great keyword research tool, it is underutilized in most cases, especially in PPC marketing campaigns. It gives you the freedom to see some of the most popular across the marketing world within a specified time. This tool can be used as a keyword research tool that enables you to identify some of the most profitable PPC keywords.
Once you enter a keyword, you will get a keyword ranking index that ranges from 1 to 100. This helps you understand the popularity of specific keywords and how they can help your PPC marketing campaigns. It gives you the historical popularity search that gives you a clear picture of the intended results.
4. Unbounce
After collecting the keywords, you intend to use in your PPC campaigns; you will automatically need to sift them before building a landing page. Note that PPC campaigns that use a landing page tend to get better conversion than those using the homepage. Unbounce is a simple tool that you can use when building your landing page for the campaigns.
The tool comes with an inbuilt template that makes your work easier when analyzing keywords and creating a landing page for your campaigns. You can simply drag items to the template and customize your landing page depending on your needs. The good thing is that all the landing page templates have been tested and proven effective.
5. Google Keyword Planner
In most cases, Google Keyword Planner is forgotten despite being an effective option. The good thing is that the tool has incredible power to research some of the most appropriate keywords. Besides, the tool is completely free of charge. Google Keyword Planner monitors the process of keyword research for PPC to ensure that your campaigns are running in the right direction.
It has the category of searching keywords in specific countries, whereby you only enter the target keyword. The tool gives further to splitting the keyword into a bunch of options. The keywords are arranged depending on the volume search, relevancy, and competition. Even though Google eliminated the option to view the number of monthly searches, there is an easy way you can access this information using this tool.
6. SEMRush
It has been proved that most PPC marketers who do not use Ahrefs are using SEMRush. This tool comes with many features that give you the freedom to identify the appropriate keywords that you can incorporate into your campaigns. It comes with an improved keyword research tool and a PPC admonitor that evaluates your campaigns' general performance.
Just like Ahrefs, SEMRush can monitor the competitor cost per click to help you understand how your major competitors are doing in business. The tool offers all other features that you can use in the digital marketing industry to transform your business from one level to the next. Besides, SEMRush is not as expensive as many people think since you can subscribe depending on your needs and the job to be completed.
7. SE Ranking
SE Ranking is a one-stop shop that comes with everything that you need to solve your PPC campaigns problems. The tool is exceptional when it comes to doing keyword research based on business needs. Once you enter the page URL or the domain, the tool automatically identifies the paid keywords and their ranking, and the amount of money being paid for the keywords.
Apart from showcasing what your competitors are doing, SE Ranking also gives you the most crucial metrics to help you modify your strategy and elevate your campaigns to the next level. You can easily track everything regarding your competitor's progress and analyze what needs to be done on your keywords to get better results.
8. Optimizely
Sometimes, you might realize that creating your landing page can be extremely easy and consumes less time. However, you need to focus on improving the results you get from the page. This can only be done if you focus on changing a few things in your campaigns, such as your keywords to secure customers. After making changes, you need to evaluate if your ads are now performing better.
If you realize that the results are not suitable, you need to change the initial strategy. Optimizely gives you the power to test the keywords you use on your landing page to ensure that your ads perform better. The good thing with the tool is that you don't need any technical skills to test the keywords on your landing page. Optimizely gives you better keyword suggestions that you can use to get better results.
9. SpyFu
As the name sounds, you can easily guess the function of the tool. SpyFu was explicitly made to spy on the progress of your team's competitors. The tool has an excellent database that tracks and records the progress of your competitor's PPC ads performance. It saves the keywords used by your close competitors and how they are performing. In addition, it saves you a lot of time that you spent on your campaigns doing modifications.
When you note that some of your competitors have better campaigns than yours, you can decide to modify what they are doing instead of building from scratch. Remember that your competitors also tool a lot of time to research and come up with what you are seeing. You can opt to change a few things on the campaigns and use them in your business. SpyFu saves much of your time allowing you to concentrate on other better things for your business success.
Microsoft Excel For Data Analysis
This is exciting, right? Before you come to a quick conclusion, let's face the reality of things! When handling multiple PPC keywords to include in your campaigns, there is a lot of data involved in the process that requires you to be keen. Even though most tools allow you to peruse the data on the software, the process is always very slow, especially when you have a lot of data to evaluate.
The best option is to export the data from the software to Microsoft Excel, giving you a better picture to view and evaluate the data. Besides, it gives you more precise options when you intend to create things such as charts, graphs, and other types of visuals. Microsoft Excel manipulates data in an easier way that enables you to make more informed decisions.
Bottom Line
PPC advertising gives business owners an opportunity to get an average ROI of 200% on every single cent invested in the business. This shows the power of PPC in elevating business standards from one level to the next.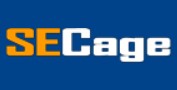 The Search Engine Cage team is on a mission to educate entrepreneurs. We make things easier for the small business owner, by writing articles that help them to understand SEO and Digital Marketing.