In today's day and age, thanks to the help of technology, It has become increasingly possible to run your business from virtually anywhere. Thus, allowing you to increase productivity, utilize fewer resources and stay connected more than ever. In addition, technology has also helped small businesses scale at a rate never before imagined. Running a small business is no easy task, but there are plenty of apps and tools that help simplify some workloads that can take some burdens off daily operations.
These helpful apps and tools are designed to help you with everything from scheduling meetings, automating payment processes, improving team collaboration, and increasing productivity, and tools to help you to stay in touch with your customers. This post will look at five great options for both entrepreneurs and small business owners to help run your business smoothly.
1. xTuple
xTuple is a software company that helps small businesses manage their day-to-day operations quickly and effectively. Their software solutions can be used by any small business, from manufacturing companies to law firms—and everything in between.
With xTuple, there is no need to juggle multiple apps for managing different parts of your business—you can do it all from one place. The software can also analyze the data and recommend the following steps based on the insights.
According to xTuple, you can manage all your operations from this platform "aligning your business, reducing redundant data and giving you the ability to track people, processes and financial performance in real-time and at-a-glance."
Your entire team can use it, too. xTuple makes sure that everyone has access to the information they need to do their jobs well and allows you to keep track of what each individual is doing through reporting features. They also offer in-house training and professional services to ensure that everyone is up to date with its special features
2. Calendly
Calendly is an online scheduling platform that helps you schedule appointments with experts to help run your small business. The platform is ideal for those looking for a great support system to manage their staff and take care of the day-to-day running of their business and those who want to learn how to grow their business.
Setting up meetings in Calendly is extremely easy, and you can use it to connect existing calendars. Calendly gives you a lot of flexibility with setting up meetings and defining who sees what time slots.
For example, you can set aside a specific time slot for meetings every Tuesday. Invitees can then choose the time slot that best suits their schedule, and everyone can quickly attend without having to worry about back-and-forth text messages. Automating your reoccurring meetings and setting them on autopilot is a great option for remote teams, making it easy to set and schedule meetings without any fuss. According to Calendly, "it's like getting an assistant, even if you're a business of one." This allows you as the business owner to focus on other important tasks at hand.
3. Paychex
By using Paychex you can conveniently generate paystub for your employees, while also simplifying the process of processing employee payroll. This allows you to integrate with your existing time clock system so you can easily manage your employees' hours wherever and whenever you need to.
You can also see how much time each employee has worked on each job, automatically calculate overtime, view who's performing and who isn't, track employee attendance with instant alerts when employees punch in or out early or late, etc.
4. PayPal and Square
If you're looking for the best online payment apps that let you accept credit and debit cards, PayPal and Square are great choices. According to Reuters, PayPal has the most extensive customer base in Europe and America.
You can create a template for each invoice you create, save it, and even set reminders for payment. PayPal also acts as a payment gateway and accepts bank and card payments from clients worldwide. With Paypal, customers have a variety of options for payment whether they are selling online or in person. They also offer great perks such as the buy now, pay later option. This is a great way to incentivize customers for moving forward with their transactions.
The Square app is a free point-of-sale application for mobile devices that turns your mobile device into an integrated POS system.
You can swipe cards on your mobile device, and the app will automatically conduct the transaction onscreen. You can even send receipts via email to work on the go without worrying about being tied to your desk.
Whether you are a small to medium business size owner, these online payment apps are a great option due to their reliability and added security. Paypal says their product is "engineered to help protect your transactions and let you focus on growth." Their expertise in fraud detection allows them to continuously monitor new patterns so you and your customers can have better peace of mind.
5. Sprout Social
Having a social media presence nowadays is crucial if you want to scale your small business. Doing so allows you to keep up with the times, engage with potential and current customers, and advertise your enterprise—and it does not have to be complicated at all!
As a small business owner, you need a powerful tool for social media management that will allow you to connect with your target audience and grow your customer base. Sprout Social allows you to manage your online profiles, target your desired interest groups, and cultivate a loyal customer base. Here are a few reasons you should consider using the platform to run your business.
You can also use Sprout Social's core features like publishing, engagement tracking, monitoring and reporting, and collaboration tools to manage your social media profiles in one place. Their intuitive dashboard allows you to uncover important trends and data analytics allowing you to better understand your target audience and opportunity for growth in your marketing efforts.
It would also help to understand your target audience. Doing so will allow you to create meaningful content that is catered to them, allowing for more engagement, shares, and follows As opposed to making content for the sake of staying relevant. Establishing a customer-centric strategy for your social media marketing should be your focal point.
Conclusion
Whether you are running a small to medium-sized business, even those with a low budget and sparse staff. You can utilize the technologies mentioned above to better organize employees, and increase efficiency, all while serving their customers in the most effective way possible. We have introduced some great apps and software to help your small business run more smoothly.
Remember, though, that the best app or management tools can change over time as new and innovative products are always coming forth in the years to come. However, do not go on wasting precious time researching new ones unless you are genuinely ready to change things up or if current processes are no longer working. We hope that this article helps you uncover all the technological opportunities that are available to help grow your business.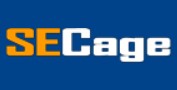 The Search Engine Cage team is on a mission to educate entrepreneurs. We make things easier for the small business owner, by writing articles that help them to understand SEO and Digital Marketing.