The global eCommerce industry is growing and becoming competitive each passing year. Thus, it is has become crucial for businesses to enhance their marketing expertise to be more effective and trustworthy.
However, all these transformations ought to be fitted within your e-commerce platform so that you can benefit from them. Many e-commerce platforms are available like Shopify, BigCommerce, Volusion, 3Dcart, etc. Nonetheless, Magento is in the top position, with more than 250,000 users globally.
Magento has countless benefits for any e-commerce website because of its user-friendly platform, SEO optimization, high-speed browsing. Moreover, it allows users to effectively navigate the website and review the details of their products.
All these features help users make a conclusive decision in buying the products. That is why choosing the best eCommerce website like Magento is the right option for your business.
Before moving directly into the essential benefits of Magento eCommerce development, I believe it is adequate to give you a brief overview of Magento.
Magento: An Overview
Magento is an open-source eCommerce Content Management System (CMS) platform written in PHP programming language. Its source code is circulated under open software license v3.0. Magento was initially released on March 31, 2008. Adobe Inc acquired it in May 2018.
Some of the popular websites running on the Magento versatile platform are:
Lenovo
Samsung
Nike
Nestle
Jack Daniel's, and the list goes on.
Magento development is preferred by many global brands thanks to its scalability, flexibility, and ease of use. It allows developers to build a fantastic online store by using Magento frameworks and make it entirely customized to the exact business requirements.
Professional Magento developers can transform your website into an outstanding eCommerce store by adding website themes, shopping carts, product pages, payment options, and so many more.
So, I would like to provide you with six benefits that make Magento eCommerce website development a trend nowadays. Let's have a look.
Magento: Market Overview and Trends
The market overview and trends of Magneto are presented to familiarize you with vital characteristics of the platform, including its worldwide usage, increase in popularity, and the critical causes behind its massive growth. Your business can also earn huge profits from the development of the Magento platform.
The retailers who use the Magento platform grew three times quicker.
The importance of their trades grew three times after they migrated to the Magento platform.
In the internet retailer 1000 list, Magento acquired the number one spot straight four years consecutively.
Magento has been the leading content management system in the internet retailer portion. This consistency indicates that Magento's developers can efficiently fulfill the market's changing demands.
The platform has gained the number one spot in the internet Retailer B2B eCommerce 300 list.
Top 6 Benefits of Magento Development Services
1. Open Source Platform
Magento is an open-source eCommerce platform that presents flexible online stores for enterprises to sell in the market. This free eCommerce platform provides effective Magento development services.
Developers from around the globe can easily access the source code to create commercial websites with diverse functionalities. Any proficient Magento developer can change the code to customize, expand, and modify both Magento Community Edition and Magento enterprise edition. However, the Magento Community Edition is free, whereas you will have to pay for the Magento enterprise edition.
Magento extensions offer versatility that enables businesses to remain competitive against their peers. You can effortlessly reach business objectives and improve user experience. In a nutshell, Magento offers you all the benefits of open-source software.
2. SEO-Friendly
Magento is designed by keeping SEO techniques in mind. It delivers your product the best chances to rank on search engines such as Google, Bing, etc.
Magento also presents numerous tools that help you optimize your business as per the SEO standards.
As the search engine optimization criteria vary, any website must have a few mechanisms at hand. It will assist you in enhancing your SEO approach accordingly—some of the critical components that Magento offers are mentioned below.
● Faster Loading Page
Magento is comprehended for its extremely fast loading webpages. The quicker your webpage loads, the faster information can be obtained by your store visitors, which will sooner or later lead to a substantial boost in your sales and conversion rates.
● Flexible Hosting Choices
One of the best aspects of Magento eCommerce Development offers you the liberty to remain with any hosting solution provider of your preference.
● Responsive Nature
Nowadays, smartphones are used to buy things online. Having an eCommerce store engage customers across all digital platforms is incredible. You can view the products on mobile screens and resolutions without fuss. Magento is an innovative framework that delivers an optimum viewing experience across multiple devices.
● Simple and Fast Checkout
Fast and easy checkout is a crucial feature of any eCommerce website. Without this feature, a website must begin from scratch to include the latest SEO norms. Therefore, Magento can assist you, so you would not have to cope with unforeseen issues.
3. Scalability
Scalability signifies the capability to adjust to more considerable demand in the market. Magento is a multifaceted platform that can help businesses of different sizes, from startups to established enterprises.
You can begin your eCommerce business in Magento with a few products and grow it quickly without worrying about crashing the website. The platform can fulfill market needs and scale at any size, making it a significant benefit of Magento development.
You can take the assistance of a Magento eCommerce development company that can scale your business and increase profitability.
4. Flawless Integration with Third-Party Softwares
Flawless integration is a fantastic feature that makes Magento development a preferred choice among eCommerce merchants.
Magento supports numerous third-party software and solutions. It has multiple eCommerce APIs for various third-party apps to fulfill innumerable demands. You can easily integrate shipping or tracking methods, payment options, database applications, CRM, and Google tools (Google Analytics or Google Checkout).
It is best to hire a Magento developer to integrate the APIs. Magento gives a convenient option to configure third-party applications.
5. Multiple Website Management
Startups, individuals, and established eCommerce business owners prefer Magento to make many stores utilizing a single Magento installation.
It indicates that you can easily supervise inventory, billing software, customer records, product updates, and numerous online stores from a single admin panel.
Using Magento's multi-store functionality, you can save lots of costs and time. The flexibility to put various online stores under one website allows you to have a wider customer reach. That is why it is one of the enormous benefits of Magento development that attracts more and more customers.
6. Robust Security
ECommerce websites trade with everyday transactions and keep sensitive information. Magento gives multi-level and robust security for your e-commerce website to deliver a flawless user experience. Furthermore, it presents a secondary password prompt that helps your website from any unwanted cyber-attacks.
Thus, guarding them is crucial for the business and the customers. Suspending the company even for a short span can cause you to lose thousands of dollars and leave a wrong impression on the customers. Hence an e-commerce website needs exceptional security attributes, which Magento delivers.
Future of eCommerce Development Featuring Magento
Progressive Web Applications
CIF (Commerce Integration Framework) can be integrated with Magento. That will allow retailers to create online stores that deliver an app-like experience. Adobe has started creating progressive web apps (PWA) for Magento customers via PWA Studio and the developer tool kit.
Artificial Intelligence
Artificial Intelligence has transformed the way users interact with websites. It analyzes users' behavior and changes the interaction system as per their needs. It gives an idea of which products customers viewed and makes a personalized product suggestion. Magento will continue to improve AI functionality in a more progressive way to enhance the user and customer experience.
Advanced PIM Solution
Using an advanced product information management solution, you can systematically aggregate the product information. It also simplifies the process of product creation and workflows effectively. Therefore, you can launch the product at a remarkably reduced time. That will result in faster market distribution will help your business greatly.
Wrapping Up
When starting a business, it is vital to select the right technology platform that will fulfill the needs of your business objectives. Choosing an adaptable eCommerce platform is paramount, and Magento is competent in fulfilling your demands for an eCommerce business. Magento development ensures a feature-packed solution with a vast community of developers.
If you are new to the business, I am sure that the above list of benefits of using Magento eCommerce development acts as compelling grounds to use Magento for eCommerce development. Let the excellent functionalities of Magento help you reap numerous business benefits. I hope this post will help to make an informed judgment. All the best!
Guest Author: Tom Hardy is a proficient content writer. He is regarded for his in-depth expertise in web content writing and writes for a leading Magento eCommerce development company for reliable eCommerce solutions.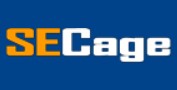 The Search Engine Cage team is on a mission to educate entrepreneurs. We make things easier for the small business owner, by writing articles that help them to understand SEO and Digital Marketing.