WhatsApp Business for Sales has a plethora of intriguing features for both large and small businesses. And there's been a lot said and published about using WhatsApp for customer service.
However, there is a slew of other WhatsApp capabilities accessible on the business app and API that other teams, particularly sales, can take advantage of.
Not using WhatsApp for sales would mean missing out on growing opportunities, from leveraging labels for client segmentation and more tailored communication to having access to a comprehensive dashboard.
Whether you use the free WhatsApp Business App or the WhatsApp Business API, the number of capabilities available to your sales staff will vary.
We'll go through five WhatsApp Business features in this blog to show the advantages of having a WhatsApp Business for Sales staff.
It's worth noting that the free WhatsApp Business app doesn't have all of these business functions.
However, if you're utilizing WhatsApp Business via the API, they're simple to set up and accessible.
Now that we've established that, let's move on to the five WhatsApp Business features that every salesperson should be using. 
Feature #1 of a WhatsApp Business for Sales label
When it comes to using WhatsApp for sales, the label tool is a useful WhatsApp Business for Sales feature that aid in customer segmentation.
This feature is featured in the WhatsApp Business app, which is available for free.
Simply open your WhatsApp Business app, hit the three dots in the top right-hand corner, and then pick "Labels" from the drop-down menu.
WhatsApp has introduced five labels for its business users by default, which are color-coded. Of course, you're free to change, add, or remove the labels as you see fit.
The WhatsApp Business API supports this label functionality as well.
When using WhatsApp for sales, the benefit of employing these labels is that they are a simple and visual approach to segment your customers. Are you dealing with a new client? Find out what their problems are, show them your best-selling products, and even tell them about your store's unique value offer.
This label functionality is also available through the WhatsApp Business API, where it may be tailored to your specific business needs and even linked into your customer relationship management application. 
Feature #2 of the WhatsApp Business for Sales is the Catalog
Access to the catalog feature is another fantastic advantage of a WhatsApp Business account.
If this is your first time setting up a WhatsApp Business account, you'll be prompted to create a catalog right away.
Within WhatsApp, you're effectively constructing a product catalog. And what this means is that your consumers may browse the store without having to exit the app, reducing the chances of them becoming sidetracked and abandoning a prospective purchase.
If you'd rather set it up later, hit the three dots in the top right-hand corner of your app and select Business tools – Catalog from the drop-down menu.
More advanced functions are available in the WhatsApp Business API catalog, and salespeople can do a lot more with it.
Feature #3: On-the-Go Replies
Convenience and communication are important to today's consumers. This involves meeting people where they are and responding to their questions and concerns as promptly as feasible as a business.
Sales staff can use WhatsApp Business's features to receive and respond to customer messages while on the go, reducing response and problem-solving times.
Do you want to save even more time? You may also set up quick replies to frequently asked questions on WhatsApp. It's as simple as going to
Business tools – Quick replies (under "Messaging") if you're using the free business app. This works by creating a "keyboard shortcut," which you may then use to quickly answer a long message.
Sales representatives can create shortcuts for frequently asked queries about items, promotions, and stock availability using this popular WhatsApp Business feature.
Feature #4: Multi-Agent
The WhatsApp Business API is the only way to access the next two WhatsApp business account features.
They're a lot more advanced and better suited to larger companies, which is what the API is for.
Multiple agents can log onto and work from the same WhatsApp account, which is one of the WhatsApp Business API's benefits.
When dealing with a big number of queries and consumers, this is really useful.
Your sales team will benefit from the multi-agent login feature since it gives them visibility and transparency into where each customer is in the sales funnel at any given time.
Should the initial responding sales rep become unavailable, other sales reps can easily continue up to where the conversation left off.
Feature #5 Dashboard of WhatsApp Business
Last but not least, one of the most popular features and perks of a WhatsApp Business API account is the ability to access a complete dashboard.
You can set it up to observe far more in-depth and comprehensive statistics in addition to basic data like the number of messages received, transmitted, and delivered in a specific time range.
Your WhatsApp Business dashboard has everything you need to know about your overall WhatsApp strategy, including sales, from broadcast performance statistics and response rates to individual sales agent performance.
It will inform you exactly where you've failed and where you've excelled, allowing you to fine-tune your plan accordingly.
Final Thoughts
There's no denying that the API offers far more extensive WhatsApp Business capabilities and benefits. Though it may not be appropriate for all organizations, particularly small ones, it is a valuable tool that developing and larger companies should consider employing.
WhatsApp Business for Sales is a fantastic solution for enterprises that service customers in nations where WhatsApp is widely used.
It will assist you in increasing sales and attracting more attention from clients. Please contact us to learn more about WhatsApp features on the API and how you may profit from a WhatsApp Business API account.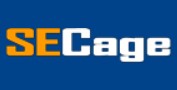 The Search Engine Cage team is on a mission to educate entrepreneurs. We make things easier for the small business owner, by writing articles that help them to understand SEO and Digital Marketing.