The internet world is continuously changing. So, you cannot be sure of how long you will continue your strategy for something.
This brings us to the need for something helpful for your social media that is not banned. To know what is not banned, you will have to know what is banned. Every other thing will be legal and permissible. So, let's dive into the banned stuff 😉!
The Big Question!
One question arises before we even know which hashtags are banned and cannot be used anymore. Why did Instagram ban these for any reason?
The thing is that these hashtags are simple and look cute for specific posts. But the answer is that the hashtags may be cute, but the content is not.
With inappropriate content, you do not go without bans. So, if you are looking to use hashtags that matter? Use the ones that are not banned for inappropriate content.
The list is Long, so Here are Some Banned Instagram Hashtags
Different sources offer different types of hashtags for them. You should know the list of the most common and cute-looking ones 😎.
Body Image Related
Different types of these hashtags may appear normal for the niche and words. BUT they have inappropriate content on them.
1. #Curvygirls
Showing your body on Instagram is not a crime, but when people overdo it, it hurts! It does not hurt the posting party, but it indeed does for Instagram.
So, this one is banned for straightforward reasons. And that is a "rather an explicit type of content posting."
If you explore its content, you will definitely see some of the most explicit and inappropriate posts online. So, ban, ban, ban!
2. #Youngmodel
This one is serious for anyone who loves his family like me. This hashtag was banned for inappropriate posts that featured young kids. This hashtag was banned because it should not be acceptable to post or feature kids as bikini models.
3. #asiangirls
Representation of different regions is something all would agree on. But if these content creators start posting something inappropriate, it can not be acceptable.
So, when you follow this hashtag, you see Asian women who post their explicit photos. Pictures in bikinis and lingeries caused a ban on this hashtag.
4. #bikinibody
Although wearing a bikini and showing your body is considered normal, some content creators took it too far. This is why Instagram banned this hashtag.
Some other Normal Looking
There are other hashtags too that show appropriate content. Some others are
5. #Sunbathing
If you are looking to create your content under this hashtag, you should avoid it. This hashtag had some of the most inappropriate content on Instagram.
Although sunbathing looks ok, some female Instagram content creators use it for the wrong purposes. This makes this hashtag inappropriate, although it has a rather simple name.
6. #swole
This hashtag does not appear to have something explicit or reportable. But it is on the list of banned ones for some reason. Instagram authorities would know the reason best.
7. #tagforlikes
This hashtag's name shows why it was banned. Exchanging likes for tags would not be helpful for Instagram. In this trade, the algorithms would be disturbed. That is why Instagram banned this hashtag.
People used to tag people to get likes in exchange. That is why the platform banned this hashtag. So, you should not use this one anymore. Using this hashtag would not help your posts, and you will lose your time and effort.
8. #workflow
This hashtag appears to have been posted against capitalism. This makes it a danger for this ideology. As we all know, this ideology is the one countries follow for their social and economic operations; it was banned.
This hashtag has some of the most rebellious posts, making it a danger for the existing system. So, you do not have an option to use this one for your help. That is why you should avoid it at all costs.
9. #Teens
We know that teenagers should not be allowed to be sexually abused. Instagram banned this hashtag for any such possibility as teen girls for posting inappropriate content with this one.
If you try to analyze this content, you will find different teenage girls posing in bikinis. This is why it was considered explicit content, and it is banned now. That is why you should not use this hashtag for any post.
10. #thought
This hashtag had some indecent posts when it came to following authorities. It was banned due to its casual remarks about the authorities and other types of rebellious content.
This makes this hashtag another inappropriate one to use. So, you can be sure that you do not use this one. You waste your post if you use this one.
So, there is no point in using a hashtag that does not help you in any way. This is why you should avoid using this one too.
11. #todayiamwearing
This hashtag looks cute and simple, and there is no explicit content on it either. There can be other reasons for its ban. And that is why Instagram banned this one from their hashtag list. 
That is why you should be sure that you do not use this hashtag for your posts. Once you are sure not to use it anymore, your content will go to the pages you can trust.
Final Thoughts
We talked about some of the worst hashtags that Instagram has banned. Almost all of these hashtags had explicit content and featured young children.
To avoid any adversities with your content, you should know these banned ones to ensure that you post your content with the most appropriate ones. That is why you should try to figure out these banned ones. Once you know them, you do not have any problems posting and reaching more people. These hashtags will not be available for posting in 2022.
Moreover, if you are looking to grow your following, you can get Instagram likes for yourself.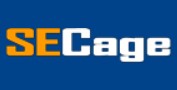 The Search Engine Cage team is on a mission to educate entrepreneurs. We make things easier for the small business owner, by writing articles that help them to understand SEO and Digital Marketing.