Sales tools increase efficiency and streamline the sales process, saving time and effort for the sales rep. These tools help them focus more on clients and deals than on worrying, planning, and implementing the sales process. So if you are a salesperson or are into B2B eCommerce, this blog will help you forget the day-to-day operations.
We'll examine six tool categories in this post, giving a few examples for each. But first, let's explore a few advantages that using sales tools will bring you.
B2B Sales Tools Your Team Needs for Rapid Growth
CRM Tools
A fantastic tool to manage your customer relationship easily and efficiently is customer relationship management (CRM). It allows you to save all the customer data at one location, and anyone in the business gets easy access. HubSpot CRM, Active Campaign, and Salesforce are excellent tools you can try for your business.
HubSpot CRM is flexible, customizable, and easy to use. It includes powerful built-in tools like Marketing Hub, Sales Hub, Service Hub, CMS Hub, and Operations Hub.
ActiveCampaign is an easy-to-use sales CRM that automates lead prioritization and contact management. It also takes care of lead form submission, a new deal creation, and leads through a particular campaign.
Salesforce is a comprehensive CRM program that supports every facet of your sales management. They offer you all the required resources, such as in-depth reporting, email automation, and AI-powered solutions. Engaging with customers intelligently and identifying their preferred contact channels also aids your agents in reducing their sales cycles. It can get a little difficult because it's such a big organization. Additionally, it can be challenging to provide consistent updates, and it might load slowly.
Sales Automation Tools
Sales automation tools take care of various sales processes like pipeline management, follow-ups, personalized communication, scheduling, data entry, and more. It eliminates redundant processes, thereby saving time. HubSpot Sales Hub, Postal.io, and BigContacts are excellent sales tools.
HubSpot Sales Hub is a flexible and customizable sales tool capable of sales engagement, CPQ capabilities, reports, and analytics. It also simplifies quote creation, sales management playbooks, and account-based marketing.
Postal.io is the best tool for gifting and automating direct mail. It easily integrates with marketing automation and sales enablement platforms resulting in better customer engagement. It helps them attract qualified prospects and have more successful leads.
BIGContacts is known for creating engaging and personalized interactions. It provides a detailed activity timeline and enables tracking of sales efficiently. The reporting and analytics module makes it easy to stay No1 with sales activities and performance. It ensures building long-term customer relationships.
Sales Prospecting Tools
Sales Prospecting Tools help to identify leads, reach out to them and prioritize their accounts. LinkedIn Sales Navigator and LeadIQ are two of the best sales prospecting tools.
LinkedIn Sales Navigator helps customers identify qualified leads and easily creates engaging and personalized outreach to target customers. This tool allows sales reps to identify the right target from the same field. All you have to do is Integrate LinkedIn Sales Navigator with CRM and align prospect data.
LeadIQ is one of the best tools to capture and sequence all contact information collected from prospects. First, it will identify and locate a target account on LinkedIn Sales Navigator, streamline the contact list, and save that information.
Sales Engagement Tools
Sales engagement tools allow sales reps to manage communication through email, voice calls, or video calls efficiently and quickly. These tools come up with automation and personalization features besides providing contact centers, SMS, sales dialers, and virtual conferencing.
The sales communication tools now include SMS and video conferencing to ensure that your entire team uses a single, shared platform for all contacts with prospects. There are native CRM connections available to automate contact and data entry. Additionally, you can monitor call sentiment and volume, compile a record of successful sales calls for your team to review, and use for training. Dialpad and Troops are renowned sales engagement tools that make the life of a sales rep easy.
Dialpad is a cloud-based communication platform suitable for conferencing, sales dialing, and artificial intelligence-powered calling. You can easily integrate DialPad with HubSpot and automate sales activities.
Troops is one of the best tools for revenue communication and handle everything, including sales, customer acquisition, and success. It keeps all your contacts and communications in a single, accessible spot. Troops keep an eye on all of your databases and record-keeping systems. If something can potentially impact your revenue, it then alerts your team so that they can take appropriate action. To receive signals for form submissions, pricing page activity, and downloads, you can link it with HubSpot.
Sales Management Tools
Sales management tools help you manage the sales team effectively. It enables you to track sales performance, identify opportunities, and analyze customer data. They also provide real-time insights into sales activities. When you run a successful company, you need to be able to measure success. Sales management software helps you achieve this goal by providing accurate information about your sales team. Zoho Sales Management and Monday.com are two of the best in business.
Zoho Sales Management helps you organize and stay focused on growing your business. Sales management software helps companies manage their sales activities, from ordering to invoicing, besides keeping you aligned with the latest SEO trends. This software also allows you to create reports, track orders, manage inventory and automate repetitive tasks. You can easily integrate Zoho Sales into your existing CRM or ERP system. The software offers orders entry, customer relationship management (CRM), email marketing, inventory management, reporting, and more.
Monday.com is a cloud-based sales management software designed specifically for small businesses. The company was founded in 2003 and has since grown into a global leader in its field. It offers a range of features such as sales forecasting, customer relationship management (CRM), inventory management, order tracking, and reporting. In addition, it also provides a suite of tools for sales teams, such as email marketing, social media marketing, and webinars.
Sales Productivity Tools
Sales productivity tools help sales teams improve performance. They provide real-time visibility into sales activities, allowing managers to identify bottlenecks and take action. Social media has become an integral part of our lives. There are over 2.93 billion active Facebook accounts, and almost half of them log onto the site daily. Salespeople spend too much time creating social media content instead of focusing on their jobs. Poposify and PandaDoc are two of the best tools to help take the load off their shoulders.
Proposify, a platform for creating proposals, agreements, and contracts, guarantee your messaging, pricing, and workflows are consistent and on-brand use. It provides a collection of templates that can create content, picture libraries, and recommendations more quickly. The application offers information on how prospects interact with each component of your proposals.
PandaDoc generates, tracks, approves, and electronically signs sales (plus marketing, revenue ops, and customer success) papers with the help of PandaDoc's proposal, contract, and document solution. The software's purpose is to facilitate the production of proposals, interactive quotations, contracts, and e-signatures, in addition to the receipt of payment. You may personalize, brand, save, and reuse templates.
SEO tools can help you improve your website's ranking in search engines. This can help you attract more visitors to your website and convert them into customers. Some popular SEO tools include Ahrefs, Moz, and SEMrush.
These are just a few of the many B2B sales tools that can help you with your SaaS SEO process. By using the right tools, you can save time, improve your efficiency, and achieve your sales goals.
To Conclude
There are several sales tools on the market right now; choose the area(s) of the sales process where you need the most assistance, then take into account each tool's features, integrations, and cost. Afterward, begin utilizing your new sales tool!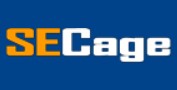 The Search Engine Cage team is on a mission to educate entrepreneurs. We make things easier for the small business owner, by writing articles that help them to understand SEO and Digital Marketing.