Airbnb has changed the game in the hospitality industry. A report by Morgan Stanley found that 42% of Airbnb users have replaced a traditional hotel stay with an Airbnb property.
Travelers all around the world are looking for accommodations that they can rely on. And considering The features of Airbnb, have made it easy for travelers to book suitable accommodations. But are the vast features and benefits of Airbnb reviews enough for property owners?
Definitely not.
This is why property owners are using Airbnb review widgets on their websites. Displaying the Airbnb review widget on the website is the best way to show the best customer reviews of your property on the property website.  Airbnb reviews will basically do the marketing for your business so that you are able to attract more guests.
If you are still struggling to wrap your head around the potential of Airbnb client reviews on the website, we are here to help you.
In this blog, we will cover how the Airbnb review widget works toward enhancing your property value. So, get hooked on this blog to know more about the advantages of the Airbnb review widget.
Perks Of Showing Airbnb Review Widget On Website
When you embed Airbnb reviews on the webpage you expand the scope of the customers that you can attract. By saying this we mean that you can entice and influence your website visitors through the positive reviews of your previous customers. And eventually, assist them to book your property and build a reputation in the market. It's not only limited to this, displaying the Airbnb review widget on the website has further various benefits. We will now discuss some of those advantages below.
Interpret in details
Technology has made it possible for the modern hospitality sector to thrive. With the changing demands of the customer, it is the technology that helps the hospitality business to be unique and updated. And today Airbnb has become one of the top review platforms. This helps customers to know everything related to the property whether it is about the neighborhood of the property the condition of the property or any other details about the property. It also talks about the host, what amenities they are providing to their customers, about their services in their reviews on Airbnb. Thus, displaying the Airbnb review widget on the website will be quite beneficial for the visitors.
Boost credibility
Converting potential customers into guests can be tough at times for property owners. Even though they have listed their property on Airbnb for promotion, it will not be enough to attract customers. However, the Airbnb review widget can help a lot to influence potential customers to book your property. So, collecting those Airbnb reviews and showing them on your website will let your visitors read them and thus will help boost the credibility of your website.
Strengthen the customer's business relationship
Like businesses love to hear from their customers about their satisfaction, customers also love to know that they are important to businesses. Thus, by displaying Airbnb reviews on the website customers feel that their feedback matters to you. So, that makes your customers book your property again and be your loyal customers. It also shows that your existing customers trust your service and you are transparent to your visitors about your brand as well. This helps to build a good customer-business relationship.
Make your website visually appealing
Other than the above facts, embedding Airbnb reviews on your website makes your website attractive. When you choose an aggregator tool that lets you use the customization options, it gives you the scope to make your widget more appealing and match the vibe of your website.
When you choose the right review aggregator tool, you can choose the layout, font style, theme, color, and other different things that suit you best to make your review widget appealing. Your website is the representation of your brand so reviews must also complement the design of the website. Thus, it leaves a positive impression on your visitors. By displaying Airbnb reviews on the website you can hit two birds with one stone, that is Along with making your website visually appealing you can influence the decision of your visitors to book your property for their comfortable stay.
Summing It Up
Customer reviews play a very important role in the success of every business. It is similarly important for the hospitality business as well. No doubt good Airbnb reviews can be very fruitful for your listed property. Reading the customer reviews of a prominent platform like Airbnb can build confidence among the customers to book your property.
Now that you know how beneficial Airbnb reviews can be for your listed property. So, build the potential of your property by embedding an Airbnb review widget on your site and taking your hospitality business to the next level.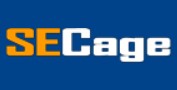 The Search Engine Cage team is on a mission to educate entrepreneurs. We make things easier for the small business owner, by writing articles that help them to understand SEO and Digital Marketing.