Before we begin, picture a situation where you spent hours researching a service and discovered it to be the greatest one available. You spent a lot of time researching them by looking through their portfolio. Now that you're ready contact them for their service, but their address and contact information is for your neighboring nation or the tiny agency across Antarctica. Several hours got wasted, right?
Thankfully, Google doesn't do that to you!
You are only given geographically restricted or local results through the structured information of local business listings.
Numerous studies have shown that a business website that ranks locally has a higher chance of being hired by customers.
You seem convinced enough that local search engines rank your website.
But how would you go about doing that? Do not fret.
Multiple national SEO services are available to help you rank your website locally.
What is national SEO?
Using national SEO services and investing time, energy, and resources to rank higher than your local business regions are known as national SEO.
You want to rank for more general keywords rather than the local phrases that your company could target.
Even though national SEO keywords are far more competitive, having excellent content and a sound SEO approach can help you stand out from the crowd and profit from promotion on a national scale.
Here are ten strategies a national SEO service uses to rank your website locally:
Local content for local ranking
Google no longer prioritizes search engine optimization. Its primary goal is to give its consumers the most acceptable article content rather than just SEO-friendly information for search engines. The experience of the user is prioritized. As a result, you should write blog entries that go beyond sales strategies and focus on imaginative subjects where you can be both a local expert in your industry and amusing or educational.
Backlinks are the back doors to local search engine results
Google uses around 200 different ranking signals. Although the actual formula is a trade secret, it is generally accepted that backlinks have one of the highest influence levels. A backlink is a link on another website that points to one of your pages.
Finding links that are local and relevant to your specialty is the key. Find directories for your sector and other local websites, and you'll start to see an improvement in your local rating. Sounds difficult? Some brilliant digital marketing strategies like the Outsource company can get you the best results, saving you time and effort.
SEO keywords
Your SEO will benefit from local content because it will help you become a reliable source in the field, driving more traffic to your website and raising your ranks on Google's search.
The foundation of SEO, keywords determine which search terms you will rank for and which websites you will compete with within those results. Making your website more relevant to your desired audience depends on your choice.
You may locate keywords that are appropriate to your business, receive a sufficient number of monthly searches, and are not oversaturated by your competition using any one of dozens of keyword research tools.
Voice search
Voice Search is another new trend people are beginning to notice. Voice search is gradually spreading in popularity. However, it is still not as common as mobile devices.
While making navigation simpler, long-tail keywords and questions will improve voice search, and a responsive web design will make a site more mobile-friendly. It makes sense to optimize a local website for both mobile and voice.
Google maps
Your Google Business Profile is a free listing that increases the probability that your company will appear in organic results and on Google Maps while giving you more control over those listings.
Additionally, it gives potential customers another chance to find your firm, get in touch with you quickly, and learn more about it.
To set up a Google Business Profile, you must create a Google account. You will need to choose a category for your business and give your business address, location, and contact information.
Location
If you're targeting many locations, your website must have location pages. Include information about the location's hours, address, name, reviews, phone number, parking options, and other relevant factors while creating original content for each page.
Google autocompletes
For local SEO, Google's Autocomplete feature can be a perfect source. It's simple to discover what terms people in your sector are searching for and how they're spelling them, allowing you to create unique content around them before they become aware of it.
It can help you understand what your consumers are searching for so you can develop new material when used with free tools.
GMB
The local packs show the map and all of the businesses in that area. Giving accurate, pertinent information about your company can help Google rank it higher, which is essential.
A brilliant user experience
A presentable user experience plays a significant role in excellent user experience, so it is wise to designate one page for each item you sell. This may also help to improve your chances of ranking.
Relevancy
Your website should convey a clear message to Google and users about the specific goods and services you offer. However, if the technical aspects of your website are substantial but the content is inadequate or irrelevant, you will rank poorly and draw very few clients.
Importance of ranking your website locally
A key aspect to attracting your ideal customers is to rank in the google search engine results, also known as the local 3-pack SERP. This will encourage consumers to contact you, ask for directions to your shop, and ultimately increase sales.
Here are a few advantages of having your website ranked locally:
Your website will be regarded as an authentic site and receive a large number of natural backlinks. Visitors will regard you as an authority in your field, and your PR will increase.
If your page moves up a few ranks, more people will desire to write for major websites, and the number of guest blogging proposals will increase.
The more users will desire to actively participate in debate the more fascinating and educational a site is.
The primary objective of SEO is to raise your company's placement in search results. This way clients are attracted to your online business profile.
There's a good chance that individuals are already searching for the good or service you provide. You may connect with these suitable customers who are still in the discovery stage by ranking locally.
SEO raises the rating of your website and places your company in front of the ideal clients, increasing sales.
More traffic results in organic word-of-mouth advertising for your company.
Wrap up
It's not difficult to optimize a site for National SEO, but you need to think like your target audience. What terms would they use to discover your website, where would they look for your company, and how would they find you? The majority of the tips in this list are simple and cost-free. Implementing the mentioned strategies will be very beneficial for the growth of your business nationally and internationally.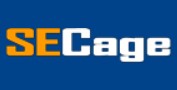 The Search Engine Cage team is on a mission to educate entrepreneurs. We make things easier for the small business owner, by writing articles that help them to understand SEO and Digital Marketing.