Social Media is a powerful tool for creating brand awareness, establishing relationships, and building communities. Gone are the days of using only traditional marketing channels such as radio, TV, or print. Social media has drastically changed how people interact with brands, and businesses market their products and services.
As 2023 progresses, there is no denying that the trends in social media marketing are rapidly changing. Here are some of the most important trends to watch out for:
Video Content
Video content will continue to play an essential role in social media marketing, as it is seen as one of the most effective forms of content. Because of the decreased attention spans, short videos are more popular. Users easily digest information and engage for longer periods when watching videos. In 2023, the focus is video content that is short, creative, and educational.
Sites like TikTok, Instagram stories, and YouTube will continue to be popular platforms for video marketing. To create engaging videos, know which tools, platforms, and strategies work best for your unique brand. Marketers will have to use data from analytics tools to create effective campaigns.
Also, an online video editor is crucial to quickly and easily create quality videos in 2023. The goal is to end up with content that resonates with customers and drives more sales.
AI & Automation
Artificial Intelligence (AI) and automation play a huge role in the success of social media marketing. They quicken processes, personalize experiences, and give marketers access to a wealth of data. In a second, you can analyze data to refine strategies and optimize campaigns.
You'll also use AI and automation to find out how customers interact with your content, making it easier to measure the success of campaigns. You quickly tell which customers are most interested in what you sell, their location, and more.
Audience Expecting More Transparency
Audiences will expect more transparency from brands. They are becoming increasingly aware of how their data is used, which means they want more control over who has access to their information. Consumers will also demand more ethical practices from companies, such as using sustainable production methods and avoiding exploitative labor practices. Ways companies can be more transparent include:
Being open and honest about their processes, policies, and operations
Making sure customers understand exactly what data is collected and its use
Providing clear and concise explanations of their services
Being upfront about any changes to terms and conditions
Releasing reports on impact and sustainability efforts
Transparency builds trust, which is critical in maintaining healthy relationships with customers. It also enables businesses to prove their commitment to ethical practices, giving them a competitive edge in the marketplace.
Social Commerce
Social commerce, a trend on the rise for the past few years, will continue to be an important part of social media marketing in 2023. Social commerce combines social media and e-commerce, allowing customers to purchase products or services directly from a brand's profile. It's an effective way to increase sales and build customer loyalty.
This trend will become even more popular as customers seek more convenient shopping experiences. Brands will adopt this trend, making it easier for customers to purchase products and services. Companies can also use these platforms to deliver marketing messages and provide personalized customer service. As a result, marketing, sales, and customer service are integrated into one platform.
The Rise of Micro-influencers
Influencers are people with a vast online presence. They direct or compel their followers to take specific actions. In 2023, influencer marketing will continue to be popular, and micro-influencers will become even more prominent. Micro-influencers have 1,000 to 10,000 followers and are seen as more authentic and approachable than traditional influencers.
Micro-influencers have a more personal connection with their followers, which makes them more effective in promoting products and services. By working with them, brands will benefit from higher engagement and organic reach. Micro-influencers are also more cost effective than traditional influencers. It's a great way to get the most out of your budget.
How do you qualify micro-influencers? Look for people who are passionate about your product or service and have followers that are engaged and interested in your business. You should also consider their audience demographics to target the right people.
Chatbots
Chatbot technology uses computer algorithms to simulate conversations with humans using natural language processing. Chatbots are becoming increasingly popular as more businesses rely on AI and automation in marketing.
Chatbots offer quick and efficient responses to customer inquiries. They engage with customers, recommend products or services, and drive sales. In 2023, chatbots will become smarter as they rely more on improved AI technology. They have the power to recognize human emotions and respond appropriately.
They can also provide more accurate customer data for better targeting strategies. Chatbots will become essential for social media marketing as they offer 24/7 customer support. They drive engagement, boost customer satisfaction and give a good impression of the brand.
AR/VR Technology
Augmented reality (AR) integrates digital elements with real-world environments. It offers more engaging experiences like virtual tours and 3D product displays. Virtual reality (VR) is a computer-generated simulation of a real or imagined environment experienced through sight, hearing, and touch. It's useful for training, educational purposes, and entertainment.
Brands can use this technology to provide more interactive experiences for customers, such as virtual product demos or augmented reality shopping. This technology also creates more immersive content to share on social media platforms.
Authentic Interactions and Unpolished Content
People want to be connected to brands in a more authentic and personal way. 2023 will see an increase in the use of unpolished content on social media as consumers prefer more genuine interactions. Brands use this to share content that reflects their true personality. It could be in the form of stories, user-generated content, or behind-the-scenes clips.
Authentic interactions and unpolished content make brands look more approachable, building trust and loyalty. It can also be used as a great way to show customers that you understand their needs and are willing to be open and honest. Exposing your vulnerability creates an emotional connection with customers, increasing engagement. It also humanizes your brand, building relationships that last a lifetime.
Third-party Social Media Management
As more brands discover the true power of social media, they are turning to third-party social media management services. These services help brands manage their accounts efficiently and cost-effectively. They also offer comprehensive analytics to track engagement, measure ROI, and automated tools for scheduling posts and managing conversations.
Third-party social media management services can also help companies manage their online presence across multiple channels and engage with their customers more meaningfully. Companies will be less overwhelmed by the work and time it takes to manage social media accounts.
Social Media Marketing Is Critical to Brands' Success
Social media continues to be an important part of the marketing mix. In 2023, more brands will leverage technology such as AR/VR, authentic interactions, third-party management services, and increased transparency to engage their customers. Companies that keep up with the ever-changing social media landscape will build strong customer relationships, increase brand loyalty, and ultimately boost their bottom line.
The key is understanding the trends and adapting to them quickly. Also, know which tools are best for your business and how to use them to reach the right audiences. For instance, video editing tools like FlexClip may be necessary for creating engaging content and reducing the time and effort in post-production.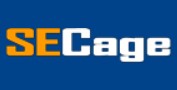 The Search Engine Cage team is on a mission to educate entrepreneurs. We make things easier for the small business owner, by writing articles that help them to understand SEO and Digital Marketing.