Seasonal product lines are a great way to bring in more customers with unique or limited offerings they won't be able to find other times of the year. Of course, those special lines only work if your customers know they exist! Here are seven tips to help you promote your seasonal product line and get more customers to purchase your products.
Build a great website landing page
If you want customers to purchase your seasonal products, you need to provide them with all the information. Customers won't purchase a product if they're not convinced it won't fill a need. Give customers all the information they need with a great website landing page.
Build a dedicated landing page on your website specifically designed to showcase your seasonal wares. That makes an easy one-stop-shop for anyone who wants to learn about your latest products and deals — encouraging them to become customers!
The added bonus of a dedicated landing page for your seasonal product lines is that you can easily promote the entire line with just one link. You won't have to post dozens of separate links to each product page; you can post one link to the landing page that'll cover the entire line, making marketing promotions that much easier.
Update your digital signage displays
Digital signage is a great way to let customers in your store know what's new and exciting! And because they're so easy to update (unlike traditional signage), be sure to make plenty of new quality product displays to show off seasonal lines.
Whenever a new seasonal product line is ready for launch, design some new high-quality product display graphics for your digital signage. You'll be able to catch the eye of anyone browsing in your store and hopefully guide them toward your new seasonal products.
And because your digital signage displays will obviously be incredible, you can use the graphics to promote your products on social media and your website, too! Digital signage graphics can be used in various campaigns to promote your products across multiple channels to get even more reach.
Run special discounts and deals
Sometimes customers need a little nudge to make a purchase. And if you really want to promote your seasonal product lines, special discounts and deals make a powerful incentive. Everyone likes to get a deal!
For example, bundled deals are always popular for seasonal campaigns. If someone buys two related products, like your new fall blankets and a hot chocolate set, they get a discount on the pair. This encourages customers to purchase additional products and increase their average spend. Plus, it makes your already-attractive seasonal products that much more desirable.
Start an email marketing campaign
Yes, email is arguably the oldest form of online communication, but that certainly doesn't mean it's outdated. In fact, email has one of the highest returns on investment of any marketing channel. The average email campaign generates a whopping $36 for every $1 spent!
Unfortunately, you can't just send a few text-only emails and hope your seasonal product lines sell out. It takes some effort to design an effective email marketing campaign. Here are some tips to help you get started:
Always work on growing your contact list. The more email addresses you have, the better!
Design eye-catching email layouts. They're a reflection of your brand, so make them look good.
Focus on your copy. Speak to your customers in a way they prefer and give them plenty of information.
Include a call to action (CTA). Tell the reader the next step to take, whether it's learn more about your seasonal products on the landing page, go directly to the product page, or to give you a call.
Send regular emails. Keep your messaging top-of-mind for your customers and don't let them forget about your brand. Send at least two to four emails per month.
It's also important for you to start your email campaigns before the actual product launch. Build some buzz by sending teaser emails a few weeks before the launch date. That will get your customers excited about the new products and encourage them to want to visit your store.
Get social on social media
Similar to your email campaign, you'll want to start promoting your seasonal products on social media before the launch, too. This is another way to build some excitement before the official launch.
A few weeks before the launch, start posting teaser content about your upcoming seasonal product line to your various social media platforms. Hopefully, your followers will start to engage with the content, ask questions, and mark the release date on their calendars.
Social media can be tricky. There's so much content uploaded every day that it's easy for your content to get overlooked and ignored. That's why it's important to focus on creating high-quality content that'll stand out from the crowd.
Get creative with your designs, camera angles, and descriptions. The more you can appeal to your ideal audience, the more effective your social media campaigns will be.
Be sure to post regularly leading up to and through the seasonal product launch. Depending on the platform you use, it's a good idea to try to post at least once per day. Also remember to engage with your followers by responding to comments and direct messages. Build that relationship, and sales will soar!
Run a contest or giveaway
Remember how everyone likes to get a discount? Well, they like to win free stuff even more! Hosting a contest or giveaway is an effective way to encourage more people to check out your seasonal products and share them with their network.
For example, you could host a giveaway on social media. Tell your followers that if they share, like, and comment on your post, they'll be entered to win one of your amazing seasonal products.
Not only will engagement with your post go through the roof (which helps promote it to more people online), but they'll also share the post with their followers, increasing your reach even more.
Although you might have to give away one product for free, there will be hundreds if not thousands more who will see your products, engage with your social media page, and want to come check out your seasonal product line for themselves. That's the power of the online giveaway!
Encourage user-generated content
When people see promotional content from a brand, there's always a certain level of falseness. Of course you're going to say your products are amazing; you want to sell them! However, when a customer talks about how much they like your products, it feels more authentic to other consumers.
User-generated content (UGC) is a social media strategy in which you post content created by your followers and other users on the internet. According to research, 60% of consumers believe this type of content is the most authentic form of marketing content.
Because UGC is so powerful, encourage your users to generate content about your brand, and share that content to your various social media platforms.
One simple way to encourage UGC is to create your own branded and unique hashtags based on your seasonal products that customers can use to tag your pages and products in posts. Then, you can simply search the hashtag, see all the wonderful posts people are making about your products, and share them to your accounts.
You can also incorporate UGC into your contests and giveaways. Say you'll give away the prize to the user who posts the funniest picture of themselves using your seasonal product. As the entries come in, you can share them to your accounts for quality UGC content that you don't have to take time to create!
Make this seasonal product launch the best yet
It's always exciting to launch a new seasonal product line, so make sure your customers can get in on the excitement, too! The best way to promote your seasonal product launch is to start by building a great landing page on your website, create some new designs for your digital signage, offer some special deals and discounts, start an email marketing campaign, post plenty of content to social media, host a contest or giveaway, and encourage user-generated content.
When you have all your marketing efforts working together, you'll have more customers than you know what to do with. Make this seasonal product launch the best one yet!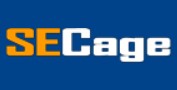 The Search Engine Cage team is on a mission to educate entrepreneurs. We make things easier for the small business owner, by writing articles that help them to understand SEO and Digital Marketing.