Of the seemingly countless WordPress search engine optimization plugins out there, Yoast SEO has remained the biggest name and number one choice for SEO practitioners, webmasters, and digital marketers.
Not only is it equipped with incredible features that ensure users boost their search rankings, but it's also super easy to set up. Plus, it's for everyone – you don't need to have a background in SEO to figure out how it works.
Unfortunately for Yoast SEO, though, there's a challenger that's been making waves lately, one that has led many users to turn their backs on the most popular SEO plugin by making a switch. Introducing Rank Math SEO.
As the only all-inclusive SEO plugin available in the market, we can see why it's been generating a lot of buzz. Some even believe that Rank Math will be the one to finally dethrone Yoast. Our thoughts? Yep, it's possible!
In this post, we'll explore both plugins, find out how they stack up against each other by comparing their features, and learn why Rank Math might just have the upper hand. Who knows, if you happen to be a loyal Yoast supporter, you could end up questioning your loyalty by the time you're done reading!
Let's get started!
Yoast SEO: The Godfather of SEO
Originally called WordPress SEO when it first launched in 2010, Yoast is deemed as the best SEO software to date, having helped hundreds of thousands of businesses get ahead. It's pretty much the de facto WordPress SEO plugin. If you come across a guide about WordPress SEO, for instance, it's most likely gonna automatically assume that its readers are Yoast users.
Yoast SEO contains everything you need to manage your SEO and boost your site's rankings on search engines. As soon as you install it to your WordPress website, the plugin will show up on each of the pages you create, analyzing their content and providing suggestions to improve them. It will then give you a score to indicate what problems are there and how you can solve them.
Whether you're using the free or paid version, there's definitely no shortage of features that can help web visitors and search engines get the most of your site. Then again, if you want access to advanced features like smart suggestions for links, social media previews,
Rank Math: The Next in Line?
For Yoast users who are looking for an alternative, Rank Math is often one of the first few names to pop up. Launched in late 2018 by an established WordPress development team in MyThemeShop, the plugin has rapidly grown in popularity. In fact, it has gone from almost zero to an active install count of over 500,000 sites, thanks to its smart automation features.
As with Yoast SEO, Rank Math comes with a simple wizard that walks you through easy-to-follow steps. It is integrated with different keyword ranking tools and Google Search Console, giving users all the more reason to love it. Not to mention, it's completely lightweight, as it allows you to disable the features you don't need. No wonder it's the second-leading SEO plugin today!
Yoast SEO vs Rank Math: Comparing the Key Features
Before we can get into the features and qualities that set the two most used SEO plugins apart, let's first answer the question: which offers more? If you're guessing Yoast, you totally got that wrong. Rank Math actually boasts more features, especially when we're comparing their free versions.
Here are the features both are offering for free:
SEO templates
Search Console
Social media descriptions
XML sitemap and sitewide schema markup
Adding breadcrumbs
Adding descriptors and titles for WooCommerce SEO
Counter for internal links
And, here are the additional features you can only find in Rank Math:
Multiple keyword analysis
Integration with Google Analytics
Redirect manager
404 Error manager
Internal linking recommendations when creating content
SEO warnings and failed tests
Advanced nofollow link options
Counter for external links
Keep in mind, however, that not everyone will find these extra features useful. Most folks are all about the quality of their significant features. And, they're what we'll be tackling below.
1. Setup Process
One of the reasons why both SEO plugins have won the hearts of the majority is that they make it extremely easy for users to get started. The question is, which is far more convenient? We'll let you decide below!
Yoast SEO
You can find Yoast's wizard in your WordPress dashboard. There, you'll be getting familiar with some of its features and the major parts of its functionality.
The set-up process involves eight steps, with an integrated demo video guiding you throughout. You'll be able to learn basic stuff such as organizing your site to more complex things like indexing and search engine appearance. Its dashboard also includes several tips and will flag any potential issues with your site.
Yoast SEO's configuration wizard gives you the option to disable features such as readability analysis, admin bar menu, XML sitemaps, and text-link counter. You'll see brief descriptions for each feature so you can decide whether you'd prefer toggling them on or off.
Rank Math
Rank Math's wizard is just as seamless and easy to understand as Yoast. It separates basic and advanced settings, which means you can change the simple aspects of your site while also having full control of the editing side. You have the freedom to switch between these two modes whenever you want to.
What's more, you can link your free account to unlock Rank Math's advanced features, as rounded up earlier. It also has the capability to flag any compatibility issues by running a diagnostics test to notify you if there are any potential problems before you use the plugin.
So, what's the verdict here? Who wins in the setup aspect? Well, seeing that both are super simple to follow for newbies and seasoned users alike, we must say that it's a tie. It all comes down to your preferences.
2. User Interface
Both Yoast SEO and Rank Math have intuitive user interfaces that offer nothing but a pleasant experience to their users, leaving one to wonder, which is more ideal then?
Yoast SEO
With Yoast SEO, you have two ways to set up your SEO information while working in the editor for a single piece of content: by using a WordPress meta box (available for both the classic and WP block editor) or via its sidebar (only available in the block editor).
It's totally up to you to pick the approach that works best for your preferences. Using the sidebar will give you access to all of the SEO options in one column, and you can expand each section for more information. You can also view your snippet details in a popup by clicking on the "preview" options.
If you choose the meta box option, you'll see your settings are divided into four columns:
SEO: create titles and/or descriptions, view keyword analysis, and control advanced settings like canonical links and robot tags
Readability: view readability analysis tips and suggestions
Social: set up open graph information for Facebook and Twitter
Schema: select a schema type for your content piece
Rank Math
Unlike Yoast, Rank Math doesn't have the meta box option since it fully integrates with the block editor. You can open its settings by clicking on its icon on the toolbar. Four tabs will then appear in the sidebar:
General: set a focus keyword, edit the snippet details, and view the analysis
Advanced: configure robot meta information
Social: set up open graph information for Facebook and Twitter
Schema: select a schema markup
What gives Rank Math an edge is that it comes with an Analytics interface. You'll be able to track key metrics, though it depends on the version you have. The free version lets you monitor your Search Console reports, whereas you can view your keyword rankings/performance and traffic stats from Google Analytics with the pro version.
3. Keyword Optimization
Let's be real. You won't find your website ranking high in Google or any search engine if you're using all the wrong keywords. After all, how will searchers discover you if you're targeting terms that aren't relevant to your business?
This is why keyword optimization plays a critical role in SEO. Of course, you can count on both plugins to help you optimize your pages for a focus keyword. They provide a list of suggestions within your post editor, after which they give you the green light when it's good to go.
With Yoast SEO, you can only optimize your posts for one keyword. Using up to five keywords would require you to buy the Pro version. Although including more keywords isn't necessarily better for SEO, adding related keyphrase variations or synonyms can increase your rankings.
On the other hand, Rank Math allows you to assign five keywords to your posts by default. You can even target unlimited keywords by simply using a certain filter that can be added to your page editor.
As for their keyword assessment tools, Yoast only shows three colors to determine their performance: green means go, orange means improvement's needed, and red means unacceptable. Rank Math is more specific, providing a numeric rating for your keyword optimization efforts, with a score above 80 being the most optimal.
4. Pricing
Both SEO plugins are available for free at WordPress.org. Both also sell premium features with advanced features. This would be a major move for Rank Math, as it used to offer a free version only.
Yoast SEO
Yoast's core premium plugin, which provides access to features like multiple keyword analysis and internal link suggestions, costs $99/year on a single site. However, you can get discounts for multi-site licenses. Initial discounts typically start at 5% per additional website and increase substantially as you buy for more than 10 sites.  
Its add-ons will set you back $69 for each single site plugin purchase. These include Video SEO, WooCommerce SEO, Local SEO, and News SEO. You can also buy all five plugins for $229/year.
Rank Math
Presently, there are two plans offered by Rank Math: Pro ($59) and Business ($199). You can use the Pro version on unlimited personal sites and track up to 1,000 keywords, while the latter can be used on unlimited personal AND client sites and track up to 20,000 keywords.
Overall, we can say that Rank Math's premium version is more affordable than Yoast. Here are three reasons why:
Its top-level prices are significantly lower
Its premium plan supports unlimited sites, while Yoast doesn't offer an unlimited license
It only has a single premium plan with all the features, while Yoast only has multiple premium extensions
What's the Final Verdict?
There's no denying that both plugins are exceptionally outstanding. Any SEO specialist can surely attest to that.
If you're a power user, however, you'll definitely take your SEO game up a notch or two. It offers a number of advanced features that almost no other SEO plugin can offer, from monitoring 404 errors and generating highly-customized schema to optimizing sites for devices like Alexa and more. And, you can automate most tasks even if you have little to no SEO knowledge.
It's also worth mentioning that Rank Math is module-based. This means you can choose the features you need without overloading your website. It's also three times lighter than Yoast SEO, making it the perfect choice for performance-minded users. It's undoubtedly a lot of bang for your buck!
For these reasons, it's safe to say that Rank Math takes the Winner here.
Then again, it all depends on your wants and needs. If you're fine with basic SEO, Yoast SEO can still be an excellent choice, as its free version is enough to optimize your content for your target keywords. The fact that it offers access to free and premium SEO courses also makes it a valuable resource for SEO newbies.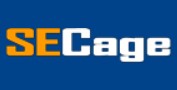 The Search Engine Cage team is on a mission to educate entrepreneurs. We make things easier for the small business owner, by writing articles that help them to understand SEO and Digital Marketing.