We don't know about you, but we just hate seeing long URLs – and so do thousands and thousands of Internet users. There's just something about long URLs, especially those with many parameters, that can turn off web visitors.
Keep in mind that your URL is one of the first things your audience will see once they're on your site. While it may be subtle, it will definitely leave a lasting impression. If they notice there's a lot going on, odds are, they'll be suspicious of you and assume that you're up to no good. Some might even leave and not come back ever again.
Google isn't a huge fan of lengthy URLs either, which explains why it only ranks websites that contain shortened URLs. The same goes for other search engines. That's because a long URL makes it harder for search engine bots to crawl the site.
Not to mention, Google wants its users to experience nothing but a pleasant web experience. The shorter the URL, the easier it is for humans and bots alike to find, read, and understand.
We bet you're now probably wondering how to keep your URLs short and sweet. Are we right or what?
Whether the answer's yes or not really, this post should be able to help you decide which PHP URL Shortener Script is the right one for you. We've rounded up 10 of the best options – free and premium.
Using these shortening services won't only make your URLs shorter, but also trackable and readable. Plus, they're extremely easy to install and they come with a highly interactive and simple-to-use interface.
Here is the list of the top 10 PHP URL Shortener Scripts (Free and Premium)
1. Shortny: The URL Shortener
If you're looking for a simple and straightforward URL shortener that gets the job in no time, Shortny is the one. Having all the basic features expected in a URL shortener, it's super easy to set up and use. It makes shortening URLs a breeze!
On the script's front-end, you can create your shortened URLs with custom text, copy and share the links, and protect them with a password. As for its back-end, you have the freedom to delete any old shortened URLs, edit the CSS to customize your site's appearance, and add or edit the ads found on your webpage.
Below are some features of Shortny that make it an excellent choice:
Simple and intuitive design
Fully customizable
Protected and custom links
Secure Admin Panel
API
Hits count
Spam checker
Dark theme
Compatible with browsers like Chrome, Safari, Safari, Opera, Internet Explorer 7-11
2. Premium URL Shortener
Premium URL Shortener has won the hearts of so many web developers, SEO specialists, and online marketers – we can clearly see why.
This popular URL Shortener Script, which was built with performance in mind, offers a number of unique features that will impress you. Among these include a powerful dashboard, geotargeting, in-depth social integration, an advanced API system, and many others. Oh, and it comes with a quick and easy installer, too!
Thanks to its responsive URL shortener template and built-in template editor, you can tweak the design of your script without having to worry about the underlying link shortener code. All of these templates have been tested on all browsers and mobile devices.
3. AdLinkFly – Monetized URL Shortener
Wouldn't it be awesome to shorten links, earn money, and keep a share of the profit all at once? Well, AdLinkFly makes it possible!
Any shortened URL will display ads before taking visitors to the final URL so your service generates revenue based on ad impressions. In other words, you get to earn money for every ad impression your shortened URL generates. Publishers can withdraw their earned profits from multiple payment gateways such as PayPal, Bitcoin, Payza, WebMoney, and Bank Transfer.
Another reason to love about AdLinkFly is that it comes with a built-in referral program. You can earn even more money with your short links by simply spreading the word about this outstanding PHP URL Shortener Script.
4. Mighty URL Shortener
Mighty URL Shortener is mighty for several reasons: it works on all types of shared, VPS, and dedicated hosting plans (provided that they meet the standard requirements stated on the plugin description page), and it comes with smart targeting to route every user to the right place, it offers advanced analytics reports, and it allows you to create unlimited membership plans.
Additionally, it features an admin panel where you can control all the features with a single click, as well as the ability to password protect your links to safeguard them from unauthorized access.
5. GemPixel
Another one of our favorite URL Shortener Scripts would have to be GemPixel.
Not only does it help users turn a disorganized URL into one that's succinct and easily remembered, but it's also loaded with amazing features like country- and device targeting, password protection, traffic, and data analysis, and a powerful all-in-one dashboard that can give your campaign all the tools it needs to succeed.
And, since it is equipped with a robust CMS, you'll be able to run your business with ease. Give GemPixel a try and you'll see why many users are going gaga over it!
6. phpShort: URL Shortener Platform
An advanced URL Shortener Script, phpShort lets you easily cut links, target your audience based on their platform or location, and get analytics insights for your shortened links. Plus, it enables retargeting, which means you can boost your conversions by reaching out to those who have already shown interest in your products and/or services.
The fact that the entire software interface is highly optimized for all form factors is an added bonus. Such an interface smartly adapts to desktops, tablets, and phones.
It's also worth mentioning that phpShort's back-end is built on the Laravel framework, whereas its front-end is built on Bootstrap. Why? Simple – Laravel happens to be the #1 framework in the world, and Bootstrap is the most popular CSS framework.
7. BeLink
As with the other PHP Shortener Scripts in our list, BeLink boasts an easy-to-use installer so you can have your site ready in a couple of minutes without any coding or server management knowledge.
What makes it stand out, however, is that it offers tons of options for you to fully control the behavior of your shortened URLs. For instance, there are different redirection options available; you can either wait for a few seconds to redirect to long URLs or do it right away. You can also set custom aliases, expiration dates, and passwords for your links.
What's more, BeLink's powerful admin panel allows you to fine-tune many parts of your website, such as managing your users and assigning their roles.
8. YOURLS
Short for Your Own URL Shortener, YOURLS is a free Shortener Script that gives you full control over your data, as well as an opportunity to brand your URLs.
Since it won't cost you a penny, you might assume that its capabilities aren't that great. Trust us, that's not the case.
This open-source software has a neat and user-friendly interface, cool developer API, and a tremendous plugin architecture that enables you to implement new features easily. You can perform referral tracking and monitor link statistics as well.
9. Z.IPS.ME
Another free yet powerful URL Shortener Script, Z.IPS.ME is undoubtedly one of the simplest in installation. You can run it on your website with zero hassles.
This self-hosted software allows you to name URLs with relevant keywords and brand your domain. It also provides privacy features for your links, as well as comprehensive stats for you to view and analyze your links.
10. Wurlie.net
Last on our list, we have Wurlie.net, a 100% open-source script that's completely free of charge. A clean and simple interface, responsive layout, amazing social integration, and powerful Admin Area are just some of the perks you can expect from it.
Other features that might get your attention immediately are its ability to deal with phishing and malware attacks, its robust support for Google Ads and social media sharing, and its painless installation.
Conclusion
In conclusion, there are many great PHP URL Shortener Scripts to choose from, each with its own unique set of features and benefits. The best script for you will depend on your specific needs and requirements.
If you are looking for a simple and straightforward script with all the basic features, then Shortny is a good option. If you need a more powerful script with advanced features, then Premium URL Shortener or phpShort may be a better choice.
If you are looking for a script that allows you to earn money, then AdLinkFly is a good option. And if you need a script that works on all types of hosting plans, then Mighty URL Shortener is a good choice.
No matter which script you choose, make sure to read the documentation carefully so that you can get the most out of it.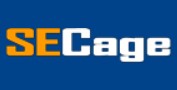 The Search Engine Cage team is on a mission to educate entrepreneurs. We make things easier for the small business owner, by writing articles that help them to understand SEO and Digital Marketing.