If you've ever interacted with a chatbot, you know it's not always a smooth experience.
Sometimes they can't help you with a single question, and other times the information they dump on you is just too much, and there are often dead ends involved. Creating a chatbot that strikes a perfect balance for potential customers is a subtle science, and not every company gets it right.
A great chatbot not only offers users some form of value, but it also executes it in a way that engages those users as opposed to just serving as another way to capture lead information. If you want to strengthen your customer interactions, start by looking at some of the best chatbot examples in the business for inspiration.
Chatbot Example #1: Seattle Balloon Assistant Cuts Down Staff Workload
What it is: The Seattle Balloon Assistant, built with conversational marketing platform Drift, was designed for Seattle-based hot air balloon company Seattle Ballooning.
Why it's great: This AI chatbot is a prime example of how to streamline the customer experience and save time for staff who are busy handling more complicated tasks. Users can easily interact with the virtual assistant by choosing from a number of different simple inquiries the chatbot can help solve.
If your inquiry is more specific, you can also type out a question for the chatbot, and its natural language processing (NLP) technology can generally make sense of what you're asking. This saves both the customer and staff member time.
The takeaway: If your business often hears FAQs from customers, you can save your staff a lot of time by using a chatbot to answer simple questions. Let your staff focus on more complex tasks while your chatbot handles inquiries that are quick and easy to resolve.
Chatbot Example #2: Ask Benji Answer Questions About a Complex Process
What it is: Ask Benji is a FAFSA (Free Application for Federal Student Aid) digital assistant that helps post-secondary students navigate securing financial aid. Arizona State University originally created this chatbot for high school students looking to attend their school, but it now serves students at other Arizona-area schools as well.
Why it's great: Getting financial aid can be a very challenging and stressful process for students. They don't know what documents they need to send or who to send them to. They forget deadlines for a specific grant they were hoping to get. There's a ton of room for error.
Ask Benji aims to make the student financial aid process easier. Only available via SMS, this chatbot gives students important information related to FAFSA. It offers a number of resources and links so that students can easily understand what's required of them and when they have to submit certain documents to apply.
As you can see from the interaction above, Benji is still learning, and he's honest about it. However, when the Benji team gets a signal that Benji has failed to answer a user's question, they can step in and make sure the user is getting the answers they need.
The takeaway: Keep your audience engaged by offering real-time information and resources about challenging subject matter. If your bot isn't perfect and is still training, make sure your users understand that, and make sure to step in with live support when users are frustrated or stuck.
Chatbot Example #3: Teenage Mutant Ninja Turtles Chatbots Entertain Users
What it is: Conversational marketing platform Massively created these chatbots to promote the Teenage Mutant Ninja Turtles: Out of the Shadows movie. With this technology, the movie's fans could have light-hearted interactions with characters from the film.
Why it's great: Massively created these chatbots and deployed them on the chatbot channel Kik. Not only do the chatbots talk like the characters from the movie, but they also offer fans exclusive clips and other goodies.
Another unique feature of these chatbots is that they interact with each other. Within a chat with one character, you can be directed to chat with another one, and then the previous character will ask you about that conversation. It's a great way to engage multiple chatbots instead of just one.
This chatbot resulted in 44 million messages being exchanged. The strong response was a clear sign that people are happy to engage with chatbots just for fun.
The takeaway: Your chatbot doesn't always need to be a beacon of useful information for users, especially if you already have other ways to relay that information to them. At their core, chatbots are meant to be fun technologies on the cutting edge of conversational marketing. A chatbot that entertains users is a great way to engage them with your brand.
Chatbot Example #4: The Cosmopolitan of Las Vegas Has Intimate Audience Understanding
What it is: Rose is a hotel chatbot that services The Cosmopolitan of Las Vegas, a luxury resort and casino based in Las Vegas, Nevada.
Why it's great: The Cosmopolitan of Las Vegas lovingly refers to Rose as their "resident mischief-maker & digital concierge." She's funny, helpful, and packs plenty of attitudes. Interacting with Rose is like chatting with a sassy friend that likes to have a good time.
On top of that, Rose is also very helpful and knowledgeable. She's known as a digital concierge that can help users get event tickets, make dinner reservations, offer suggestions, and complete other hotel tasks with ease. Most things that a real-life hotel concierge can do, Rose can do — but in much less time.
Hotel guests that interact with Rose spend 37% more money than those who don't. There's a clear appetite for a chatbot that is not only useful but also relatable.
The takeaway: Craft your chatbot around your audience. The Cosmopolitan of Las Vegas is known for hosting big parties and events for a younger demographic. Interactions with Rose reflect that playful Las Vegas spirit in a big way, which is represented in her tone and the way she talks. Understanding your company's demographics is crucial in dictating how your chatbot should interact with users.
Chatbot Example #5: Sephora Chatbot Finds a New Niche
What it is: This chatbot was hosted on the Kik chatbot channel for international cosmetics brand Sephora.
Why it's great: Sephora's Kik-hosted chatbot is packed with useful makeup and cosmetics tips for all kinds of users. With that in mind, the company did a stellar job of adding images and videos for their customers on the platform to engage visually.
Sephora recognized that adding a visual component was critical to engaging their audience on a conversational app. They wanted to see products in practice before purchasing them. As a result, the Sephora on Kik chatbot saw over 600,000 interactions and 1,500 questions submitted.
The takeaway: Don't be afraid to have your chatbot set up for a specific audience. While it's sometimes good to cast a wide net, catering to a smaller piece of your wider demographic is also useful. Customers are likely to engage with your niche chatbot because it directly addresses their needs.
Make Your Chatbot Stand Out
Every chatbot example listed above stands out in one way or another. If you want your chatbot to shine among industry competitors, consider what you need to do to set it apart.
More information? More specific functionality? More humor? There isn't one clear path to creating a chatbot, but these types of elements help set it apart from other chatbots in your industry.
As they become standard marketing and sales tools in years to come, chatbots are also becoming easier to build for businesses of all sizes. Get insight into how to build a great chatbot without any coding experience in this resource.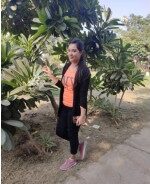 Harmeet is a digital strategist. She enjoyed writing on various parts of entrepreneurship, and express her opinion and thoughts on different topics including marketing and business. She also loves playing outdoor games, and traveling.